ENACTUS
About:
Enactus is a global project-based student organization at the University of Houston. All of our projects aim to empower communities (typically in Houston) through entrepreneurial action. Our projects last a minimum of one semester, but usually last longer. We meet once a week. We typically have around four projects each semester with roughly 8 people working on each project.
To learn more about Enactus, go here.
Biggest takeaway:
I've gained invaluable exposure to the world of business by working directly with numerous corporations, organizations, and non-profits.
NATIONALS PRESENTER
I was selected to be a part of a team of five people who presented the culmination of the teams' efforts for the previous year in St. Louis, Missouri. I represented a project I worked on in the Spring called the RCC Suit Closet. I wrote and memorized a four-minute speech to present to over 20 corporate judges and co-designed a 90+ slide presentation that covered 4 projects and one year's worth of work. Our team advanced to the quarter-final round of Nationals, putting us in the top 50 teams in the USA.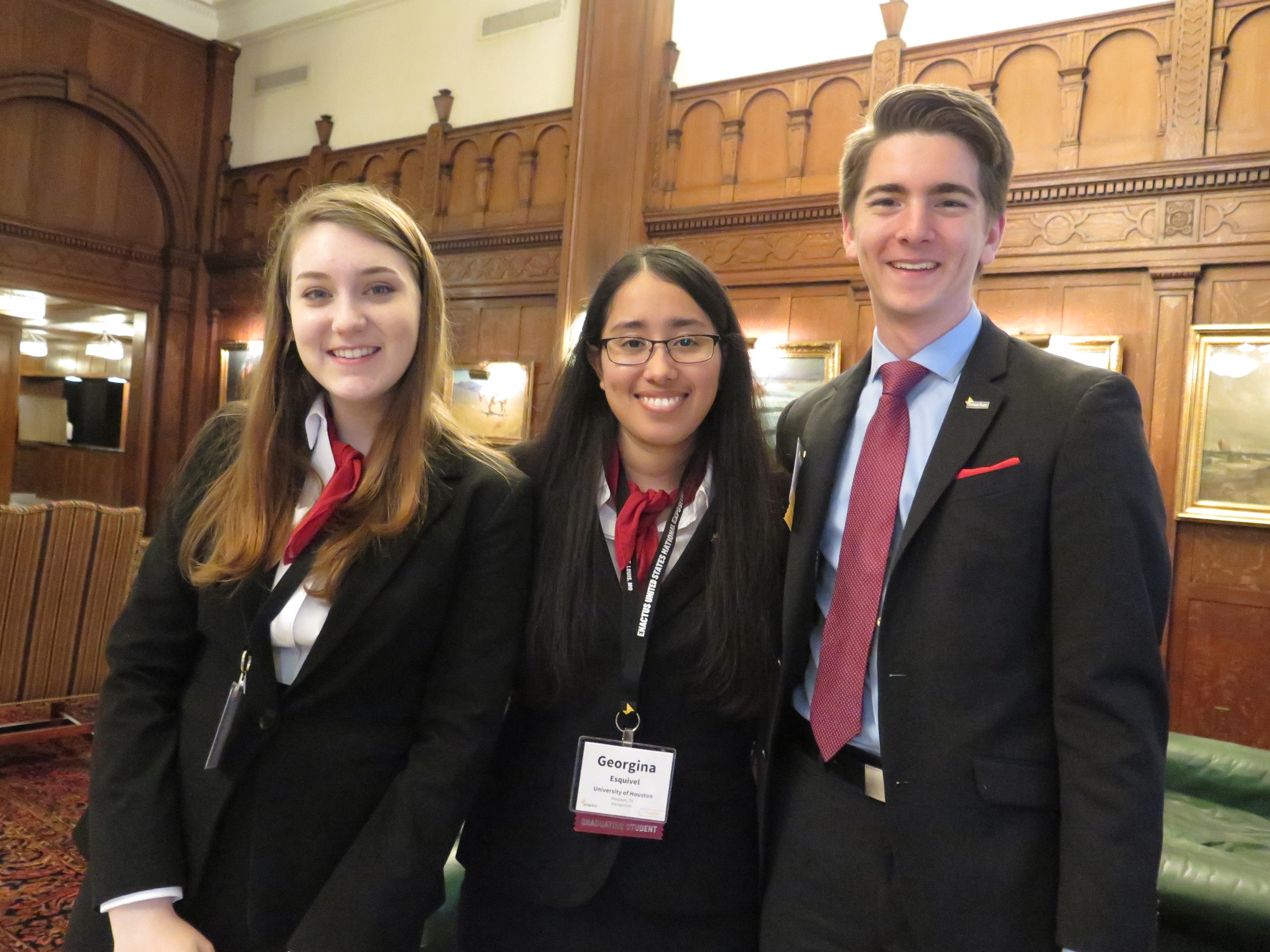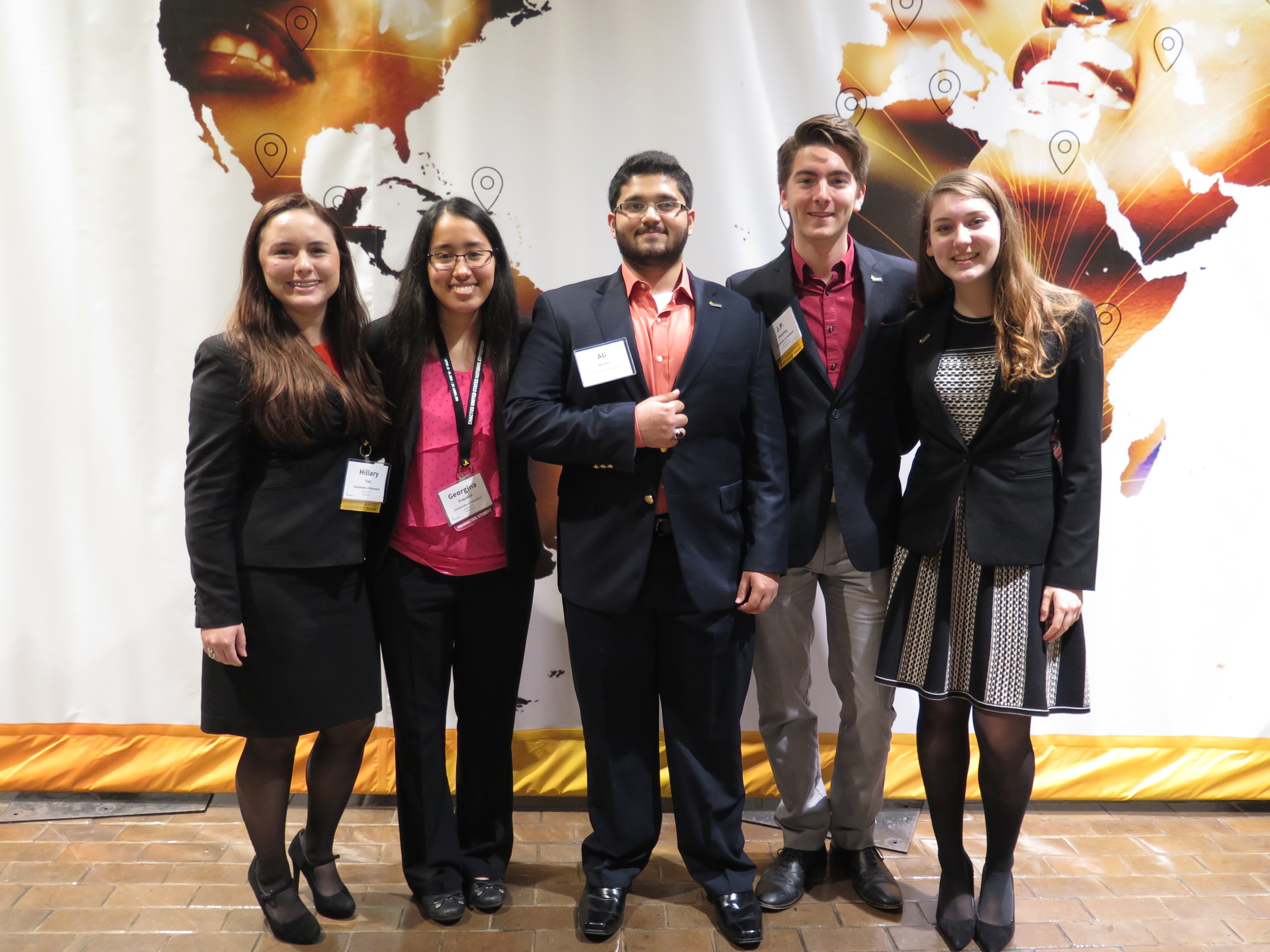 VICE PRESIDENT AND PRESIDENT
I held the position of Vice President in Fall 2015. I lead all meetings and set the agenda for general meetings (weekly) and officer meetings (bi-monthly). I lead a team of 9 officers and ensured the organization was running smoothly.
I am excited to be adopting the role of President for Spring 2016!
CREATIVE DIRECTOR
As Creative Director, I managed all Enactus media by using Canva, Adobe Illustrator, and Photoshop to create graphics and information posts. This included all social media accounts such as Facebook, Twitter, and an Instagram account that I grew organically from 0 to 700+ followers in 6 months.
I built a shirt shop for Enactus, which has turned $50+ in revenue. View it here.
During this time, I also served as the head of the Recruitment and Retention Committee. I designed promotional flyers for our marketing campaign.
I created a website for Enactus. View it here.
I created content for and designed a brand new four-page Welcome Packet for the organization that features our Faculty Advisors, a welcome letter from the President, and a guide for connecting with the rest of the organization.
RCC SUIT CLOSET PROJECT
In Spring 2015 I was a part of a semester-long project that worked with the Rockwell Career Center on campus. I collaborated with a team of 9 to improve the C. T. Bauer College of Business's suit lending program using a $1000 grant from the Grainger Foundation.
We surveyed over 100 business students on clothing size and cross-referenced data with existing inventory to determine most-needed sizes.
I presented the findings to Enactus Business Advisory Board members, Enactus officers and faculty advisors, and at Enactus Nationals in St. Louis, Missouri.
I designed flyers for distribution and promotion of service.